I have found it or as they say in Japanese Mitsuketa! Mitsuketa!
I found the original Kusanagi no Tsurugi, the imperial sword. According to Japanese folklore, I
should be granted the power over the wind. Oh! I'm just kidding. It would be cool though. Right!
I would be bigger than Indiana Jones. If you like, while you peruse my amusing tale, you can
think of me as Okinawa Adkins rather than a wayfaring photographer.
Anyway, to follow up on the sword, it is said that Susanoo, a kami (a deity), used the sword to
kill Yamata no Orochi, the eight-headed and eight-tailed dragon demon. He then proceeded to
gift this enchanted sword to his sister, the sun goddess, Amaterasu, who then passed it on to the
imperial royal family of Japan.
This magical sword is kept at one of the shrines I visited, Atsuta Shrine. In any part of Japan,
you'll find a variety of shrines with a ton of historical artifacts and legends to boot.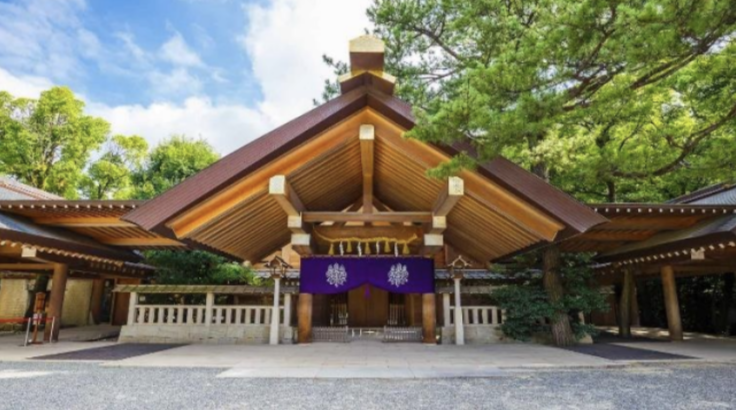 Atsuta Shrine
As you probably know I visited Japan. Not the Japan you think you know, but the other one on
Planet B, the one Elon is trying to populate. Just kidding. I'm really talking about Japan: Secret
Encounters Beyond, Tokyo, Kyoto, and Osaka. Dun't, dun't dun!
Now, usually when one travels to Japan, they will land in Tokyo at either Narita airport or
Haneda. There are many things to do in Tokyo from visiting Shibuya crossing, Tokyo Tower,
The National Museum, and etc. When you visit Kyoto and Osaka, it's more of the same scripted
trips from Nishiki market to the Aquarium.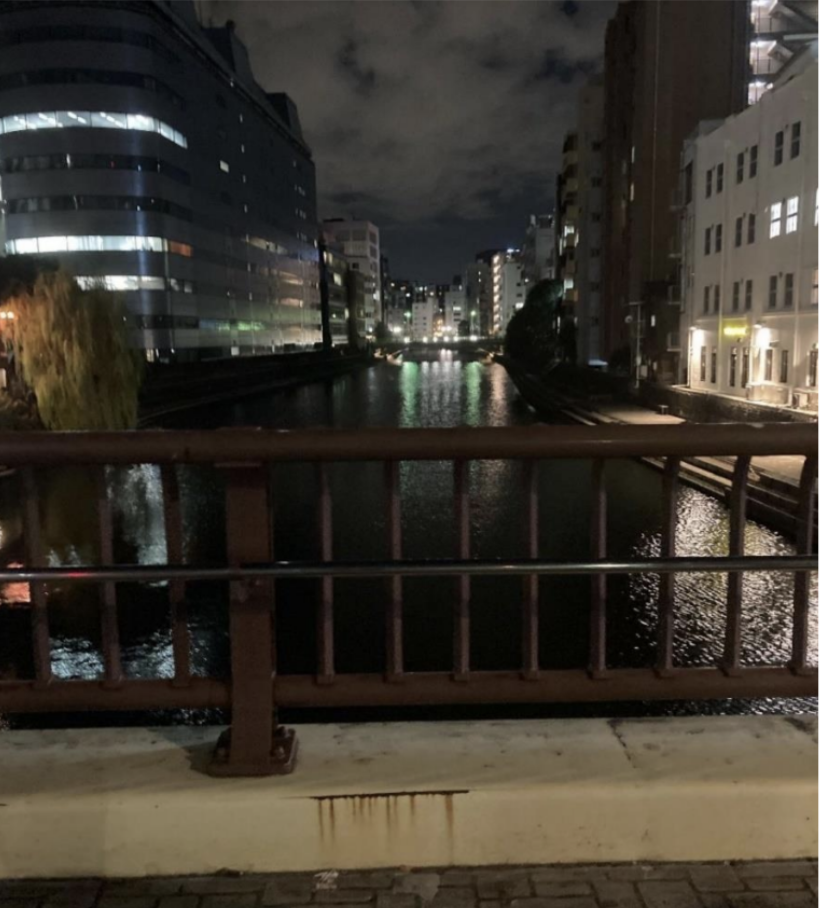 A night in Tokyo
If you are up to a more clandestine adventure and destination, you might try the prefecture of
Aichi. When choosing this particular prefecture, I have to admit, I felt like Mei in Studio
Ghibli's Totoro, chasing a tiny white creature into a hole, falling, and then barreling down onto a
large Totoro, or in my case into Fuso-Cho, a city inside the prefecture. Fuso Cho is a semi-rural,
yet attractive area with a population of 34,144. This is where I was housed. There were a few
farming plots and a kindergarten right outside where I was.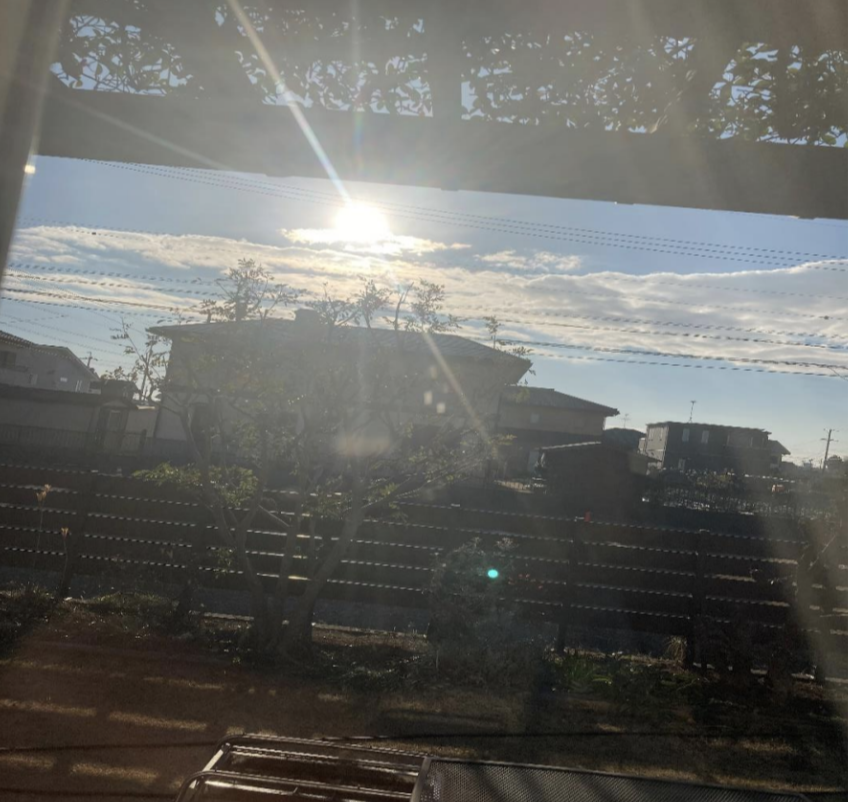 Housing in Fuso-Cho
I arrived in the Aichi prefecture at New Year's. The food was amazing and instead of giving the
red envelops (Hóngbāo/Lai see) they give an assortment of colorful ones. I got a few.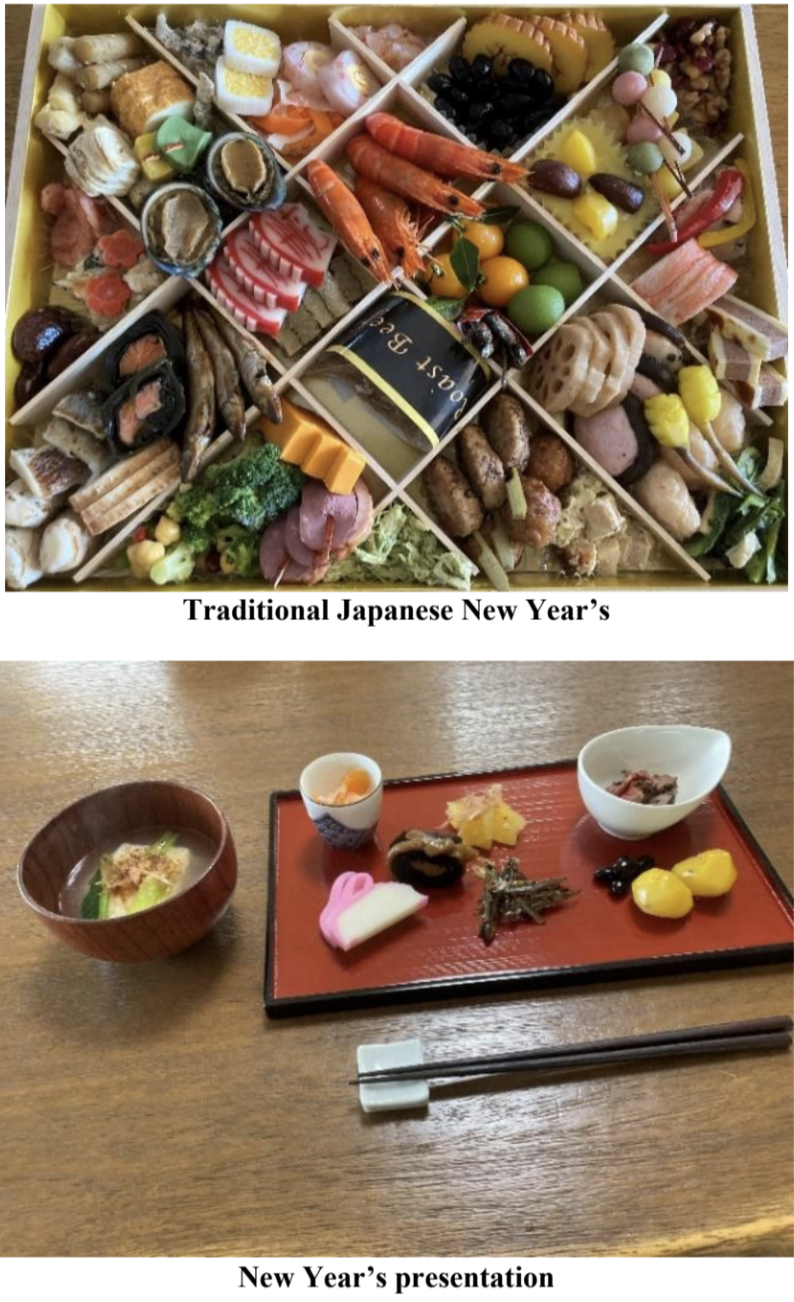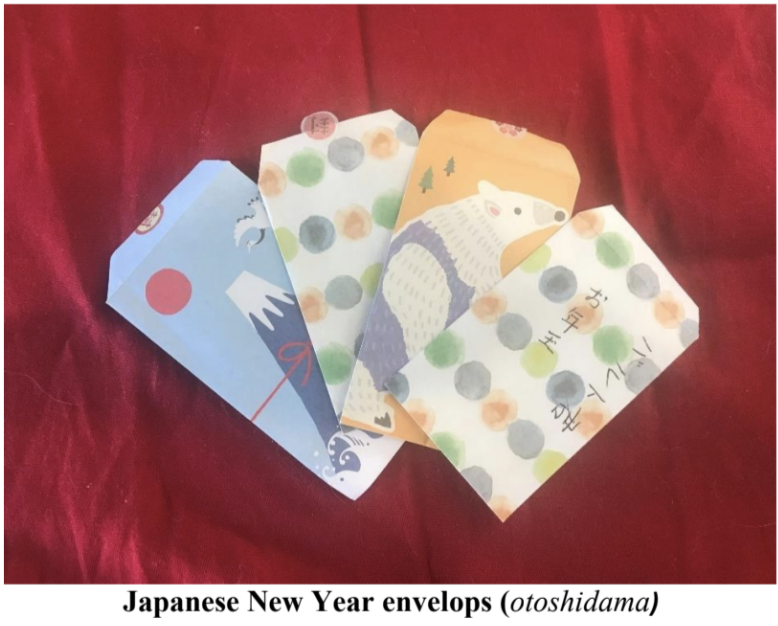 A couple of days after New Year's, I was invited to go snowboarding with my host mom's
brother's family. We had a great time. I really enjoyed it.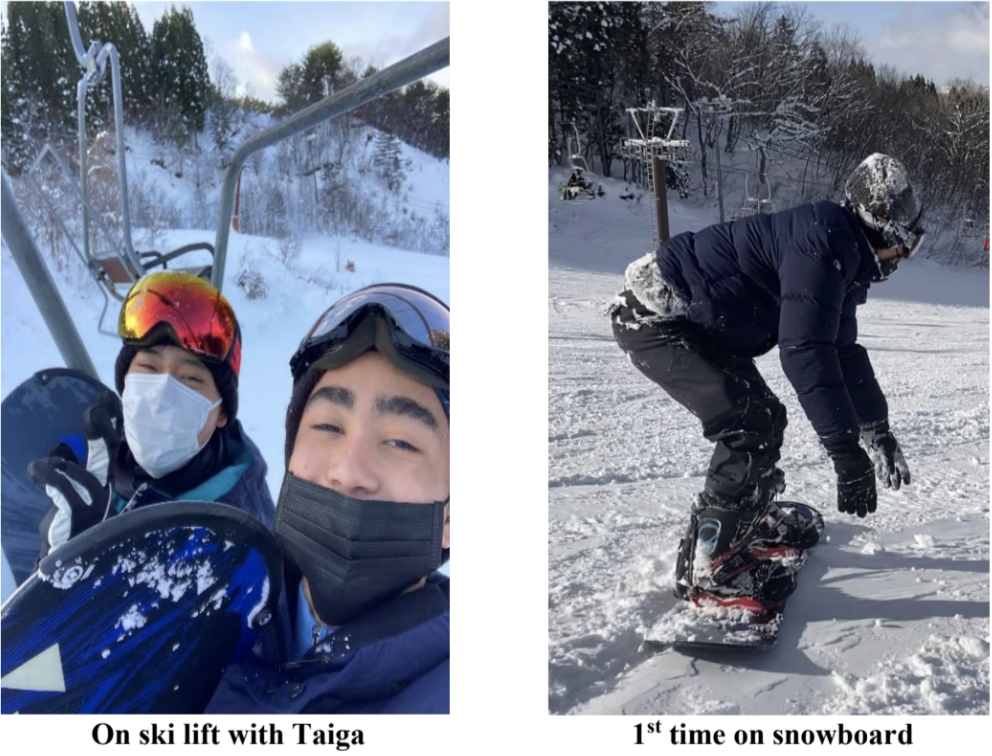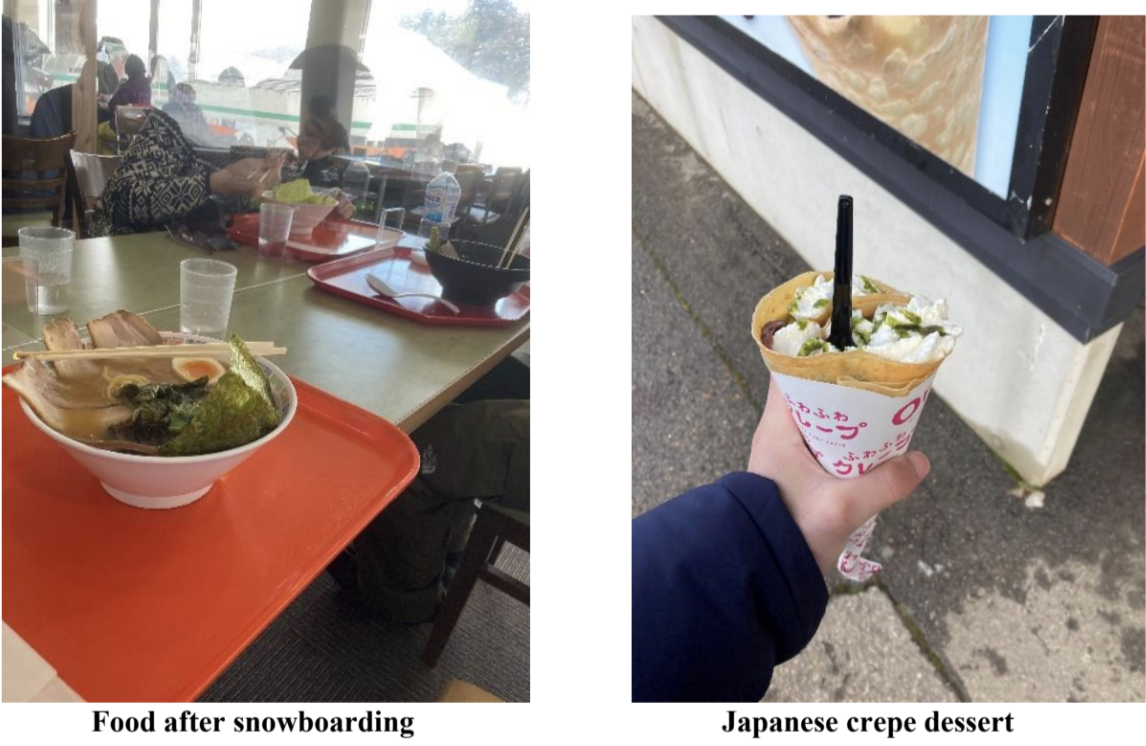 The streets were narrow, and sometimes I thought I was in Fast and Furious. But instead of
Tokyo Drift they were doing the Fuso Cho slide. Once I closed the door, the car was in motion.
There wasn't even time to put on my seatbelt. One time my host brother and I were driving back
from baseball club, and we almost went down a one-way street. But as soon as my brother
realized it was a one-way street, he drifted his tiny, little boxcar into a dark open neighborhood.
After 5 minutes of aimlessly driving around, we were back on the right road and zoomed home.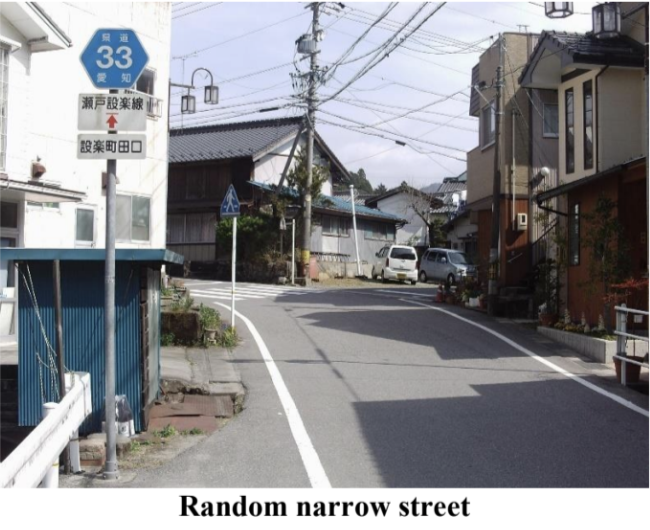 I noticed the families and co-workers co-exist together harmoniously unlike Americans who
usually live a great distance from one another.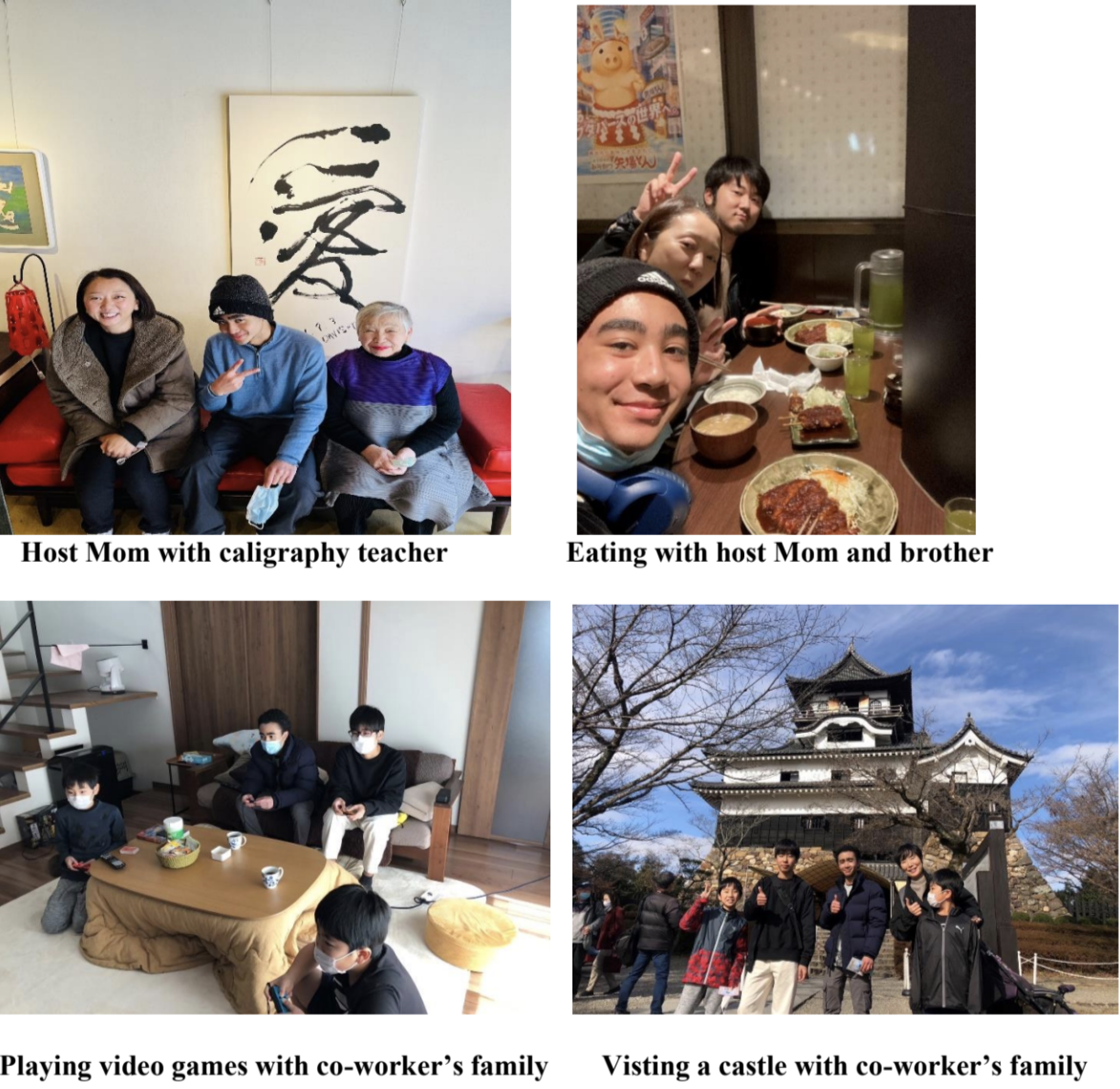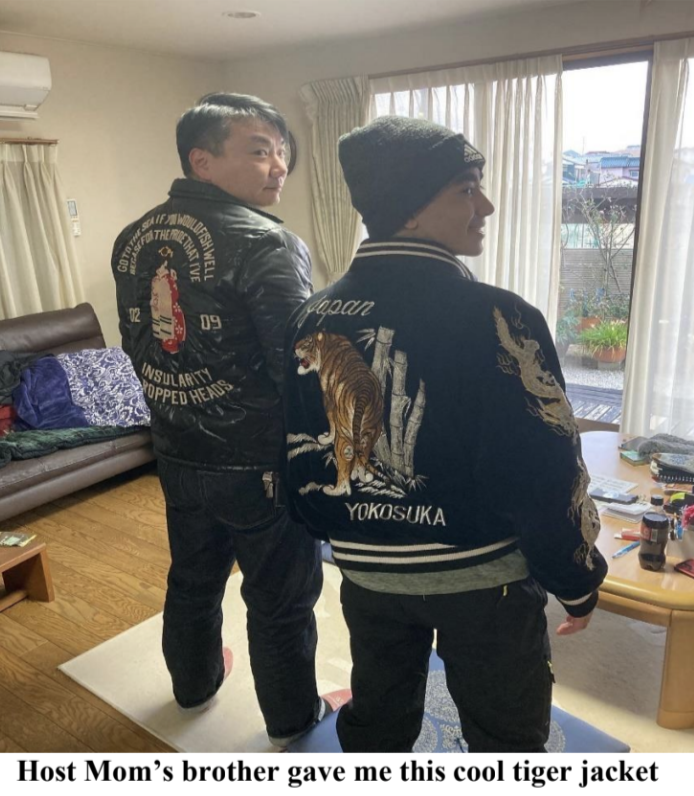 I went in the dead of winter and the mornings were very cold, but the air was crisp. I noticed
there was a small field of cabbage growing just adjacent to the community in which I stayed.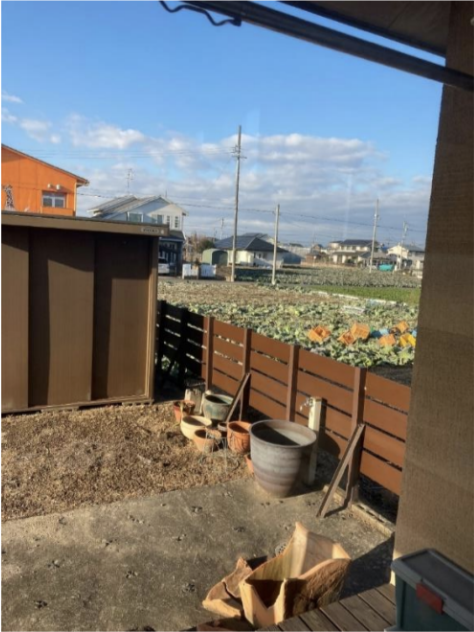 There were a lot of people walking and biking to and from work and school. This wouldn't
happen in America. Americans, let just say, we are kind of like gross polluters compared to this
community. Where is Don Cheadle's Captain Planet when you need him?

There are other ways to travel around Aichi. I took the train to Nagoya, another city within the
prefecture. It was packed. People were on their phones, but there were few conversations.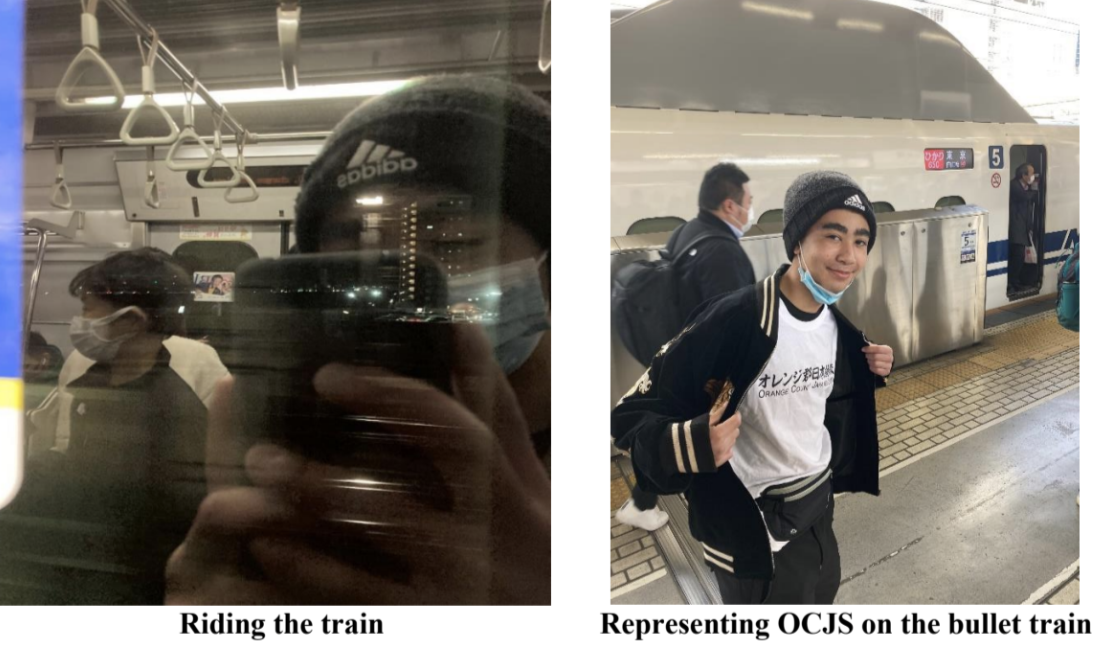 I met up with some friends at a karaoke bar for some anime song singing and some well-
deserved eating at one of the many local eateries.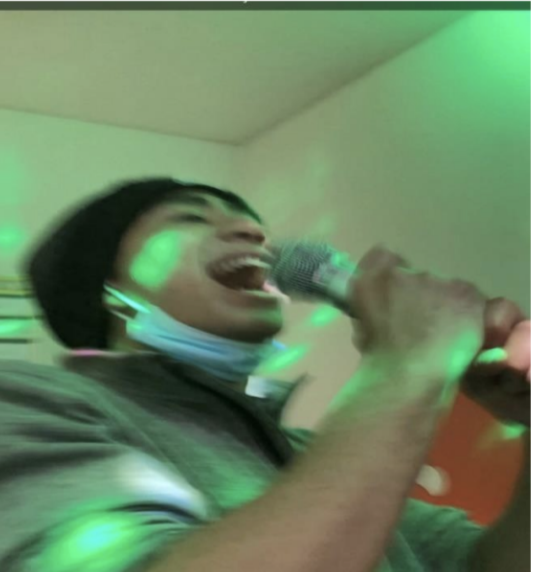 The food in Nagoya is excellent. I had fried chicken, miso sticks, Ramen, and 50 plates of sushi.
Yes, 50! I even had coffee jelly, and more. Yes! Again, I did say coffee jelly which doesn't go
on toast. We also visited the Hedge Hog café.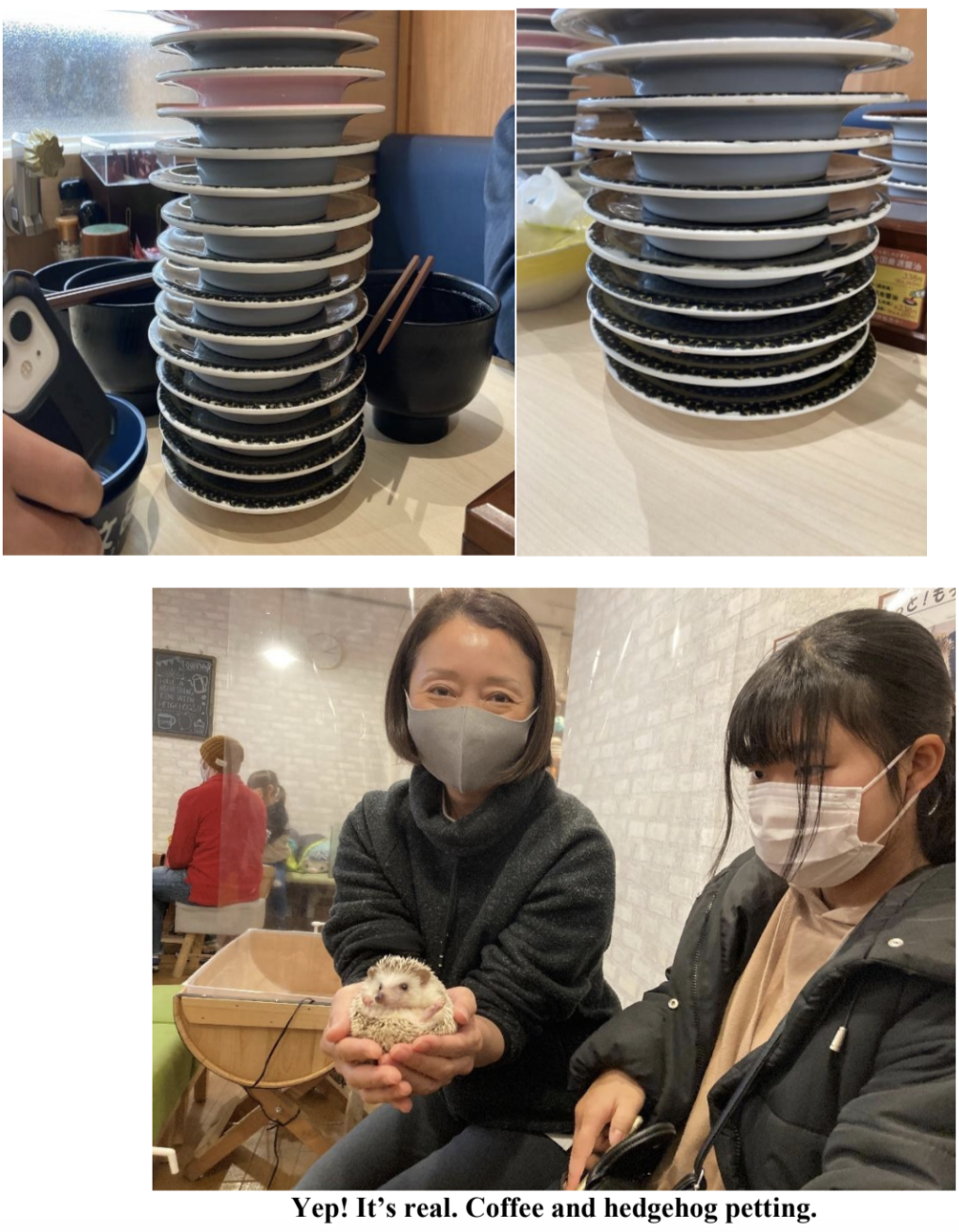 While I was in Japan, I was given the opportunity to live as a student does. I had to wear a
uniform and ride the train each morning for an hour and fifteen minutes, with two connections.
Then, walk another fifteen minutes to school. Can you believe I got lost one day? But the people
in Aichi are very kind and guided me to my exit station. I still had to jump the fence to get into
the school since the gate was already locked.
Also, lucky for me my host mom picked me up every day. My breakfast was comprised of either
melon bread, rice burger, or red bean sandwich. Lunch, was usually an assortment of different
meats, potato salad, and rice infused with furikake in a bento. For dinner, we either went out for
ramen or made some traditional Japanese dishes.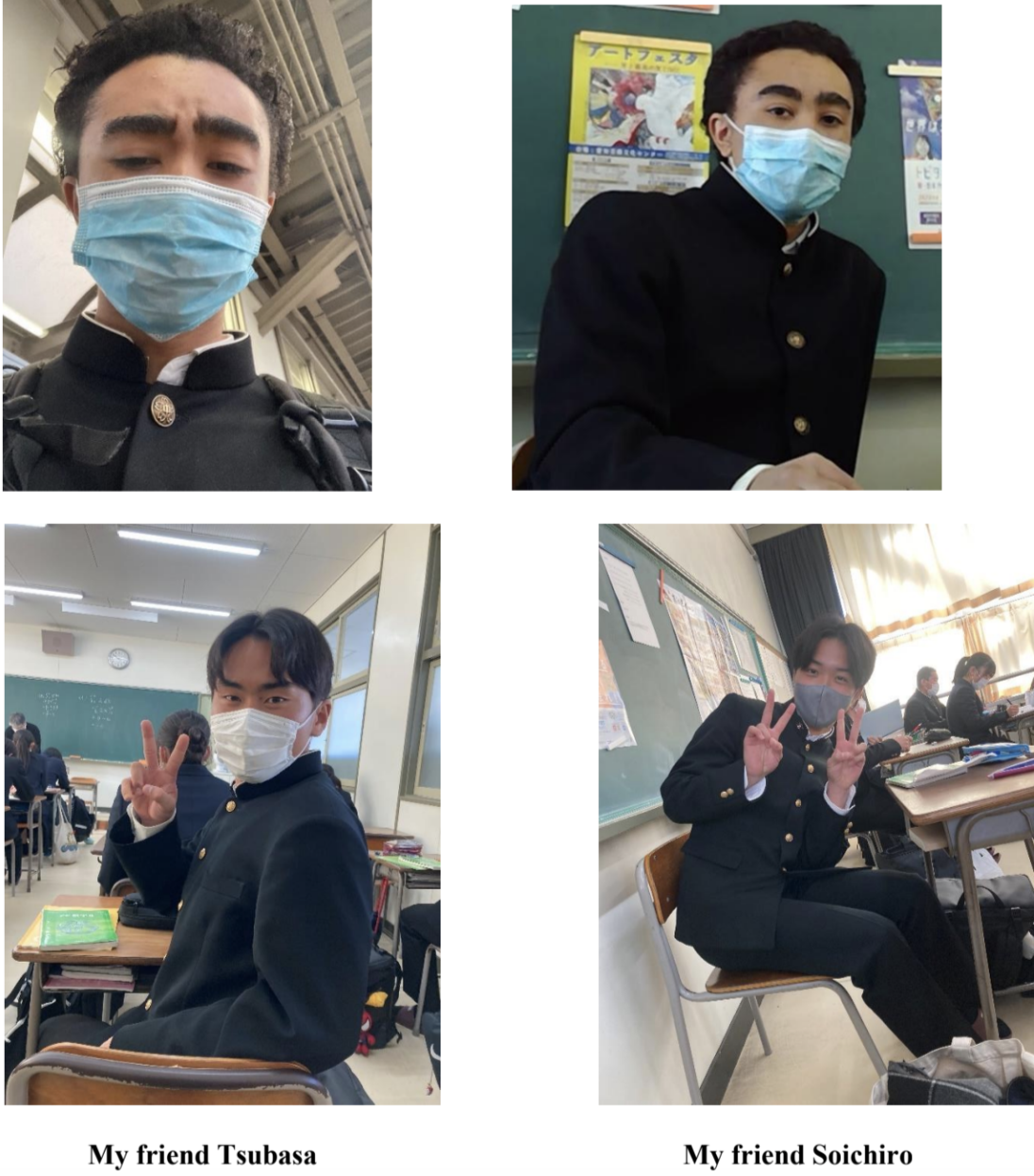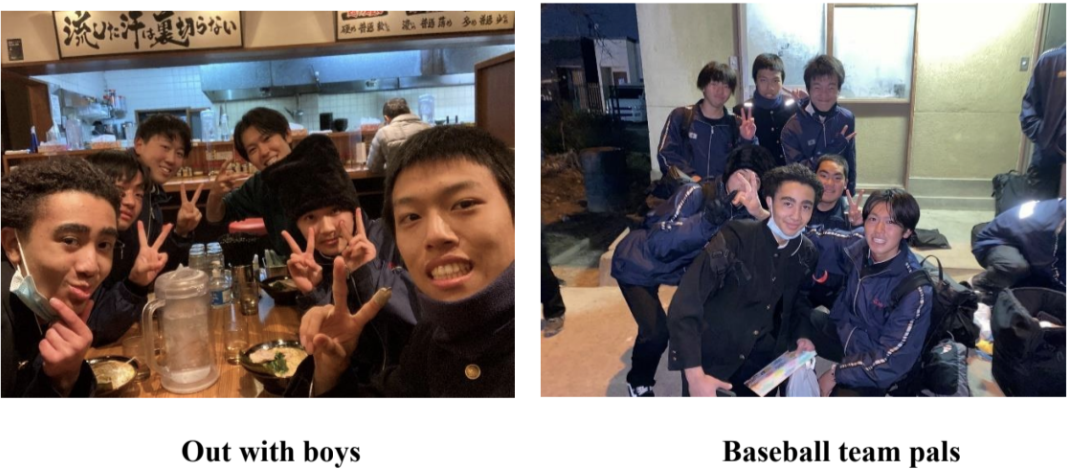 Did I mention, there is a castle in Nagoya? It housed 3 emperors. My friends and I visited it. It
was very majestic. Well, if you ever have an interest in the road less travelled or you are up for
some adventures visit the prefecture of Aichi.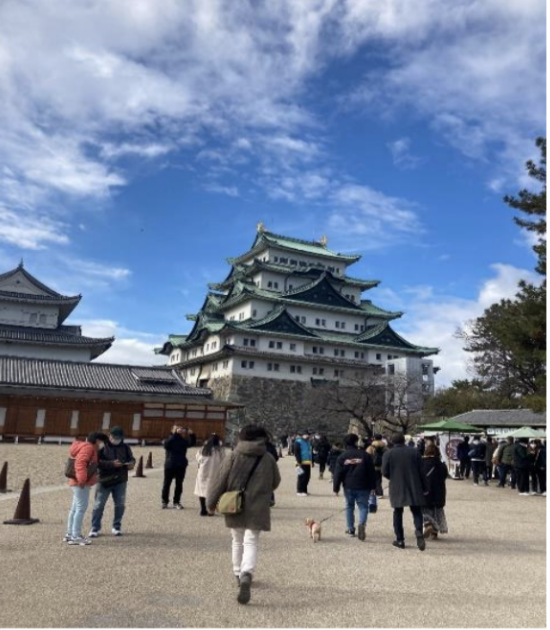 CONCLUSION:
Aichi prefecture in many ways is more inviting and enchanted than Tokyo, Kyoto, and Osaka.
There are a variety of attractions located in Aichi prefecture I didn't mention, such as, the New
Ghibli theme park, Toyota Museum, aviation museum, The Tokugawa Art (Samurai) Museum
and many others I did not get to witness on this trip. However, the food and the people are their
best kept secret and hidden treasures. The people you meet almost instantly become lifelong
friends and or family in my case. They are less judgmental in all aspects than what you 'll find in
America. I can really understand why many foreigners outside of the United States visit and
wind up not returning to their home countries. Someday, I might be one of those many
individuals who fall in love with the lifestyle to never return home. But for now, I have many
more adventures ahead of me. One adventure that may be on the horizon for me is going to the
Philippines and searching for Yamashita's Gold. Another legend I learned about while exploring
Japan. If you want to find out more about Yamashita's gold just goggle it. Maybe, I will see you
out there exploring and having secret encounters. Until next then…