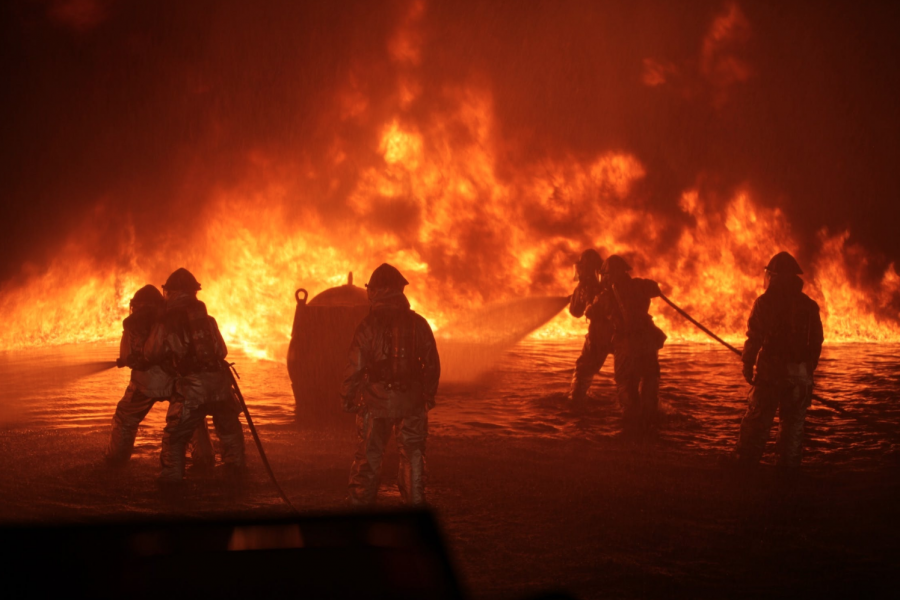 The recent and ongoing bushfires in Australia have devastated many. There has been extensive damage to property, and the biodiversity of Australia is also being threatened. Many aspects of these bushfires are very different when compared to other recent wildfires. This makes them all the more unpredictable.
The Cause of the Bushfires
The cause of these disastrous fires is being debated. Australia does have a normal bushfire season, but this year, fires have become larger and more violent. Many scientists believe these especially violent fires are due to the rising levels of carbon dioxide in the atmosphere. Because of these rising levels of C02, Australia has been hotter and drier compared to previous years. In addition to this, the Indian Ocean Dipole, a natural weather phenomenon, has made Australia very dry.
Wind is also playing a huge factor in these blazes. Lately, the wind has been much stronger than usual. This lets fires spread easily and rapidly. Furthermore, the country has been going through a very severe drought. In December, a heatwave caused some places to reach 113-120 degrees Fahrenheit. People can also deliberately start fires. Police in New South Wales has charged at least 24 people with intentionally starting bushfires. They have also taken legal action against at least 183 people for fire-related crimes.
The Damage
Needless to say, the repercussions these blazes are causing is devastating. So far, 17.9 million acres of land have been burned. Entire towns have been engulfed in flames. In New South Wales alone, 1588 homes have been destroyed, and another 650 have been damaged. All areas of Australia have been affected, but the most violent blazes have been burning along the eastern and southern coast, where most of the population lives. Smoky haze has covered cities such as Melbourne and Sydney. Early in December, Sydney's air quality was 11 times the "hazardous level".
People are not the only ones being affected by these disastrous fires. Animals have been very badly affected as well. Nationwide, as many as one billion animals may have died because of the bushfires. Of those animals, half a billion have died due to the extremely violent bushfires in New South Wales. Not only are animals dying, but entire habitats are also being burned. This means that the lucky animals that do survive will still not have any food, water, or shelter. Additionally, there are many species that are very concentrated with lower populations that live in Australia. If the bushfires hit their habitats, these species could go extinct.
Combating the bushfires
Firefighters and volunteers have been working very hard to contain the bushfires. Firefighters have been spraying burning areas with fire retard and water, but the blazes are incredibly hard to put out. Because of this, firefighters are mostly working to contain the fires. There have been many volunteer firefighters, and countries such as the United States, Canada, and New Zealand have also sent firefighters to help combat these catastrophic fires. Unfortunately, four firefighters have already lost their lives to these blazes. Australia's government is being criticized for not doing enough to fight climate change. In fact, Australia is one of the largest greenhouse gas emitters (per capita).
How to Help
There are many organizations and charities that are helping victims of the fires. There are also many organizations working on animal conservation. The following organizations work directly with firefighters, victims, and animals.
The Australian Red Cross – Works with victims and disaster relief
The NSW Rural Fire Service – Supports local firefighters in NSW
WIRES – Rescues and cares for animals affected by the fires
Currumbin Wildlife Hospital – Helps the Koalas affected by bushfires
Australian Wildlife Conservancy – Protects and helps affected animals
Works Cited
"How Did Australia Fires Start and What Is Being Done? A Very Simple Guide." BBC News, BBC, 7 Jan. 2020, www.bbc.com/news/world-australia-50980386.
Yeung, Jessie. "What You Need to Know about Australia's Deadly Wildfires." CNN, Cable News Network, 14 Jan. 2020, www.cnn.com/2020/01/01/australia/australia-fires-explainer-intl-hnk-scli/index.html.