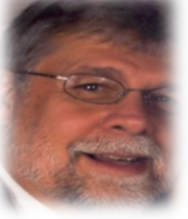 In a series of shocking events, from Ms. Giraldo's pregnancy to yesterday's unfathomable PZD crucifixion, the GW Chronicle has, yet again, uncovered deeper, behind-doors news. According to an undocumented, unofficial insider report from Stride Inc., GWUOHS has hired a Mr. Richard Mistretta as GWUOHS' first ever Co-Head of School. And yes, this Mr. Mistretta is, in fact, the father of our Ms. Mistretta, GWUOHS' now Co-Principal. In an exclusive interview with Mr. Mistretta, the GW Chronicle explores the new Mistretta authority:
Firstly, congratulations on becoming Co-Principal of GWUOHS, our first ever! I have to ask, how did you do it? Your reputation precedes you, but this is a big position, so how did you pull it off to have corporate approve this new position just for you? 
I guess I was really shocked when the Stride administration came to me and said, "we think, perhaps, the head of school at GWUOHS needs a little guidance and a little help, and since you have many years in education and have dealt with all kinds of situations, we think you would be the perfect person to be the Co-Head of this school along with Alison Mistretta!"
Now that we have established how you became the big shot Co-Principal of GWUOHS, readers need to know how it feels. All that power, is it sufficient? 
I would have to preface this by saying, in my role, I am only going to focus on positive interaction with parents and students. I do not want to hear about problems; I do not want to hear about complaints; we are going to let the other head of school deal with that, and any time you have anything nice to say about GWUOHS, I want those phone calls; I want that communication! If they wanted me so badly, to be the co-head of the school, it's like a negotiation. If you want me, okay, here's my criteria. I'll let [Ms. Mistretta] her deal with the power struggle. I want to deal with the nice, easy things. I want everybody to like me! I don't want parents calling and complaining to me; I want students to say, "oh good I just talked to Mr. Mistretta." So that's how I feel about being asked to be placed into this position. 
With all that power, what do you plan to do with it? Possibly lessen the amount of PZD deadlines or make them something like every 6 months?
Well, I think, with the power, there will be no grading. Students will not receive grades; there is no permanent deadline for anything. You are expected to do your work, and the only thing I'm torn on is whether to even have tests in the classes, but if you do have a test, it's just going to be a pass or fail. Too many people are so hung up on their grades. You need to have some fun. Now you've got to do your work, but how about parties. Maybe we'll have more parties too! We'll have get-togethers and talk about each other and talk about what you would like to do; I can talk about wanting to be in waste management! I want to see more fun from my students. That's what I want to see from the school, more fun!
Do you think some people in the school might try to rival or even mitigate your authoritative powers like the original Head of School: Ms. Mistretta?
Well, she still is Head of School, I mean, Co-Head of School. The other thing is, in the negotiating process, I asked for her office. I would like her office; I would like a little refrigerator in her office, a big screen tv, and the most elaborate communication systems you could have because I'm going to be pretty busy answering questions all day and making people happy. That's what I'm going to do; I want that, but I want it in her office. Just between the two of us, maybe I'll even take one corner of her couch! I mean, she's going to have to change her style; she's going to have to go along for the ride if she wants to be successful! 
Finally, what's next for Mr. Mistretta, the forever current Co-Principal of GWUOHS? 
What I would really like to do is, I'd like to travel the country and ask professors, that I've seen or read about or read articles that they have written, to sit in on one of their classes. I don't think education ever ends because then you become stagnant, and then you would not want to see me as the co-principal if that were the case. You want a happy Mr. Mistretta as co-principal. So that would make me happy, and I would find that really interesting. So, while I'm gone on my sabbatical, Ms. Mistretta is going to have jump in and do a little more work than she's used to… to make me happy! 
Special End Comments for GWUOHS Students:
Since I'm going to be so nice to the students… I don't want to sound petty, but there could be like a Go Fund Me page for Mr. Mistretta or for his bonus or something to show the appreciation, if it has something to do with monetary interest – I'm all for that!
Happy April Fool's Day to all!