Staff
The GW Chronicle is student-led, with everyone from our team of editors to our newest journalists contributing articles to the paper.
Please note that this page is being updated and does not list the full staff for the 2022-2023 school year.
Editorial Board Members
Editor
Bio and photo coming soon!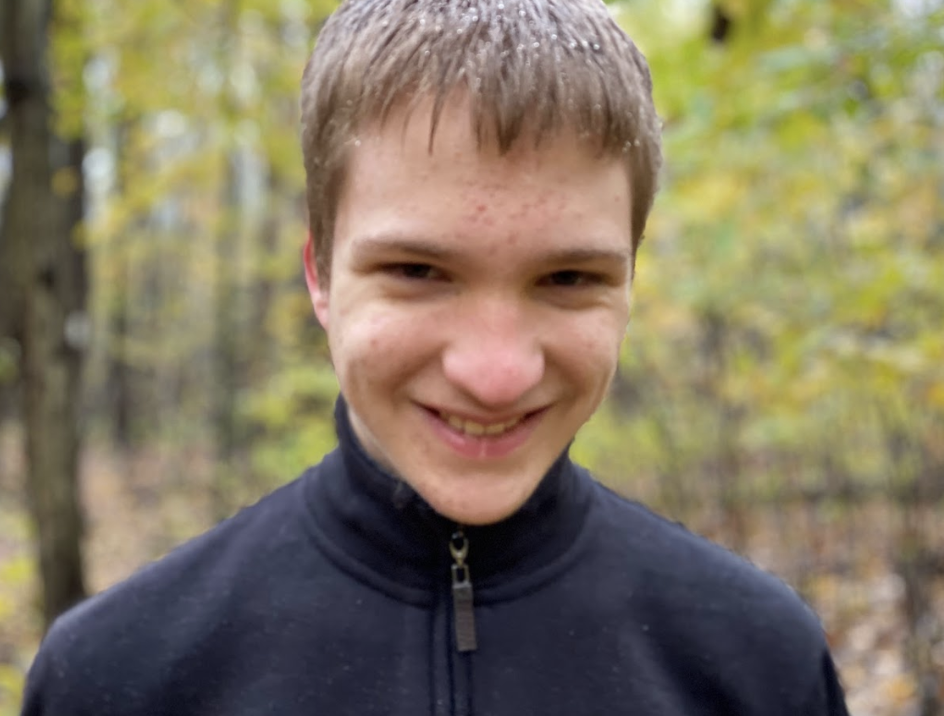 Jacob D.
Editor
I'm a senior living in Ontario, Canada. I came to the school as a sophomore – this is my third year – and I've been with the club since 11th grade. Outside the Chronicle I'm co-leading the Programming Club and am vice president of the Debate Club, and this year I'm a 12th grade class officer. I'm interested in politics and world news, and I'm excited to work with the rest of the club this school year.
Editor
Hello! My name is Diane, and I am a junior at GWUOHS. This is my third year attending the school, and I have been writing for the Chronicle since my freshman year. Some things that I am passionate about are current world events, science, law, music, and traveling. In addition to the GW Chronicle, I participate in a variety of other clubs, including the Peer Mentor Club, Amnesty International Club, Yearbook Club, and Law Club. I am also a member of the Math Honors Society and National Honors Society. Out of school, I have been playing the oboe for six years in various state ensembles, and currently, I am part of the Taiwan Philharmonic Youth Ensemble. I now live in Taiwan, and I always enjoy gaining new experiences by traveling around the world.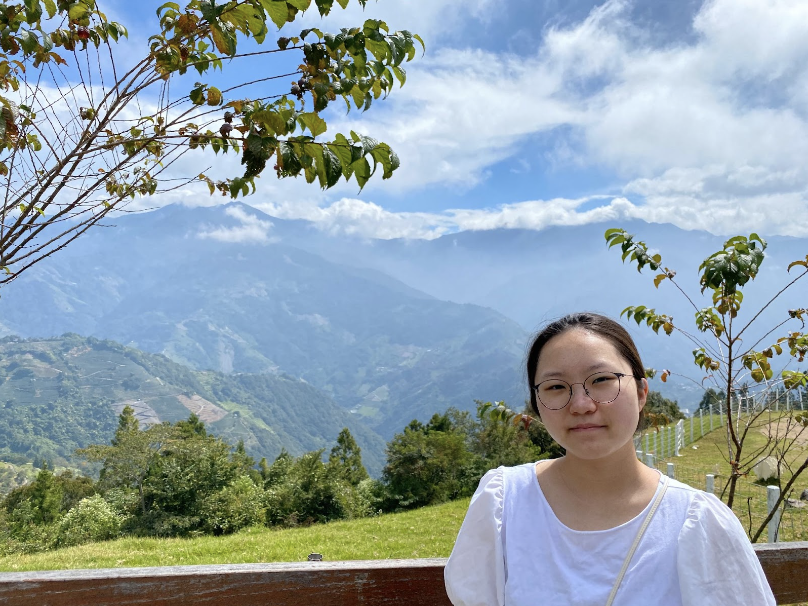 Adaora O.
Editor
Bio and photo coming soon!
Editor
Hi! I'm Emma Patalano. This is my second year at GWUOHS and I'm a Senior from Morristown, New Jersey! Along with running and participating in various clubs, I am an editor and podcast host here on the Chronicle! Some of my hobbies are writing, reading, taking walks with my dog, pop culture, and cooking/ baking! I enjoy listening to various types of music and love going to Broadway shows! A fun fact about me is that I perform stand up comedy! 🙂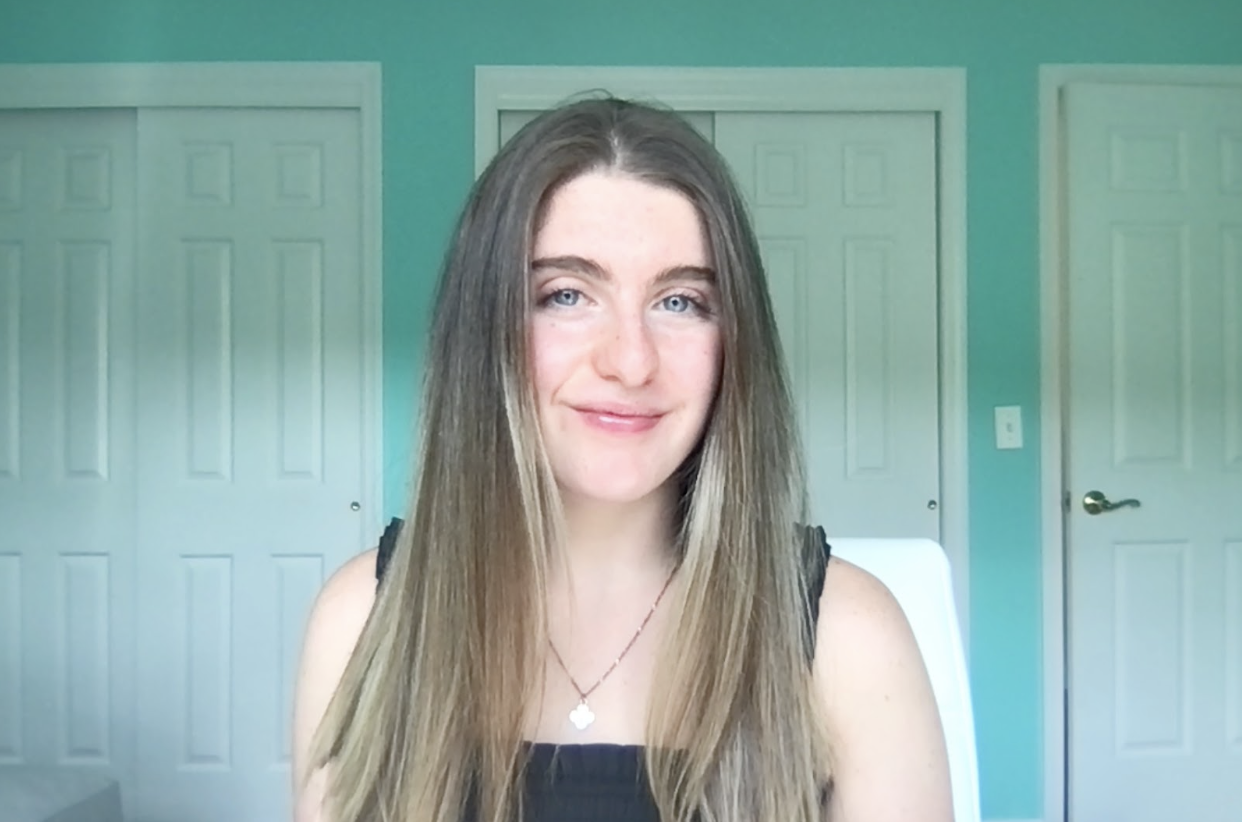 Editor
Hello! I'm Gabriel, and I live in sunny San Diego, California. I am really thrilled to be bringing ideas and topics both important and fun to the Chronicle! I am a junior at GWUOHS and a leader of the Photography Club. Aside from photography, my real passion is books, books, and more books. You'll definitely see a lot of articles about the book world from me in the Chronicle. I also run a bookish podcast called Try Reading (available wherever you get your podcasts), which you might be seeing some articles about, and I hope to one day be a writer. But right now, my love for books has brought me this podcasting ability to share amazing authors', readers', and book content creators' voices with the book world and beyond! I hope to do the same here!
Editor
Hey! My name is Julian-Alexandre! I'm one of the GW Chronicle's Editors on the Editorial Board, I also lead a few clubs as well like the YES! Club and the Chess Club. This year, I have the pleasure of working with the student body as Student Council Vice-President too!
Outside of school, I like to recreationally follow politics on both sides of the spectrum, which sometimes helps during Debate Club meetings. I also started personally investing in stocks and cryptocurrency more than 3 years ago so, on my free time, I like to try and find the next big investment that could make me a "millionaire"! And, lastly, I'm a pretty huge MMA fan – Saturday UFC fight nights are usually the highlight of my weekend. Following the lore and analyzing the different fighting styles are a big hobby of mine, especially since I'm one of many 1st degree blackbelts in my family of fight-lovers!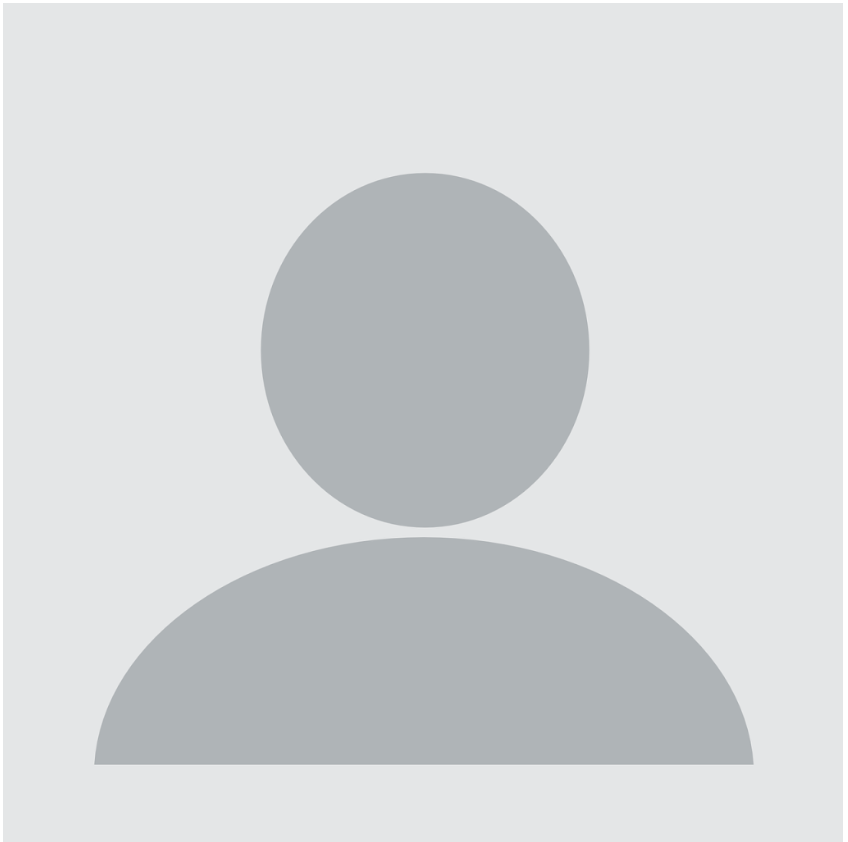 Editor
Bio and photo coming soon!
Reporters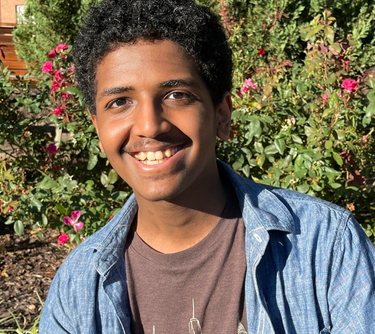 Ezra A.
Journalist
Howdy and hello, my name is Ezra Anteneh! I'm a Junior at GWUOHS and this is my second year with the Chronicle. My hobbies include reading, writing, film, and exploring my home city of Washington, D.C. Oh, and also making puns. Lots of puns. You could say it's quite the punundrum. In addition to the Chronicle, I'm also a part of the Peer Mentor, Yearbook, MUN, and Philosophy clubs. I love not just exploring what the world has to offer, but paying these experiences forward in the form of philanthropy. I believe it's our responsibility as members of an interconnected global community to watch each other's backs, and I'm excited to do my part.
Mateos A.
Journalist
Mateos Anteneh is a witty and creative junior here at GWUOHS who's always had a passion for writing. Though he was born and raised on the East Coast of the United States, just outside of Washington D.C., he sees himself as a global citizen and loves nothing more than connecting with people all around the world! He has a few strong passions in life, though he especially loves philanthropic work, film, and guitar. Together with his siblings, Mateos leads an organization dedicated to inspiring unity in the world through global donations of food. He's excited to work with everyone in the Chronicle this year, and can't wait to make some new connections!
Lauren B.
Journalist
Hi, everyone! My name's Lauren, and I'm one of the writers for the GW Chronicle of the YAWP. I'm in eighth grade, and this is my first year at GWUOHS. In addition to the newspaper, I'm on the Medical Team and in the NJHS. In my spare time, I like painting, drawing, everything art related! You name it, I do it. Despite my passion for art, my main hobby is reading. I love to read anything and everything, especially fantasy books. If you have any reading suggestions, let me know!
Allegra G.
Journalist
Hello! My name is Allegra Gonzalez and I'm a junior at GWUOHS. I live in Monterrey, Mexico and have lived here my whole life. I am also a competitive equestrian which means i'm traveling most of the time and busy showing! Apart from being a competitive equestrian, I like to find time to read and write. At school, my favorite class is creative writing, and my favorite genre is nonfiction. I'm so excited to be able to contribute to this amazing club!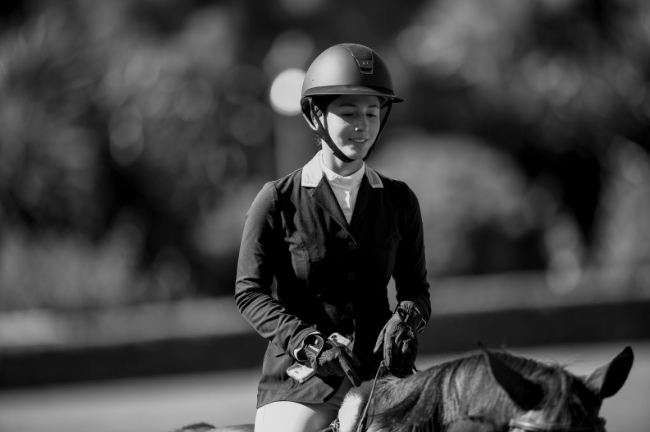 Addison H.
Journalist
Hello! I am Addison, a tenth grader at GWUOHS. This is my second year contributing to the newspaper. I mainly focus on the art and design of the Chronicle, creating comics and new edition "covers." As a leader of GWUOHS's Arts and Animations Club, I help collect the comics made by club members. Other than the Chronicle and the A³ Club, I help lead the Study Buddies Club and am a member of the Medical and Mental Wellness Clubs. Outside of school, I spend time with my two dogs while reading and creating art. In all, I aspire to use my art as a voice for positivity and help others to do the same.
Jenna M.
Journalist
Hello! My name is Jenna Madary and I am a junior at GWUOHS. I am from Glen Ellyn, Illinois and this is my first year at GWUOHS. In addition to the GW Chronicle, I am a part of the Magic of Animation Club, Global Cafe, and the GW Book Club. In my spare time I enjoy reading, writing, watching movies with my family, and volunteering at my local animal shelter. As an avid Disney and Star Wars fan, I look forward to bringing my thoughts on the newest tv shows and movies to the Chronicle.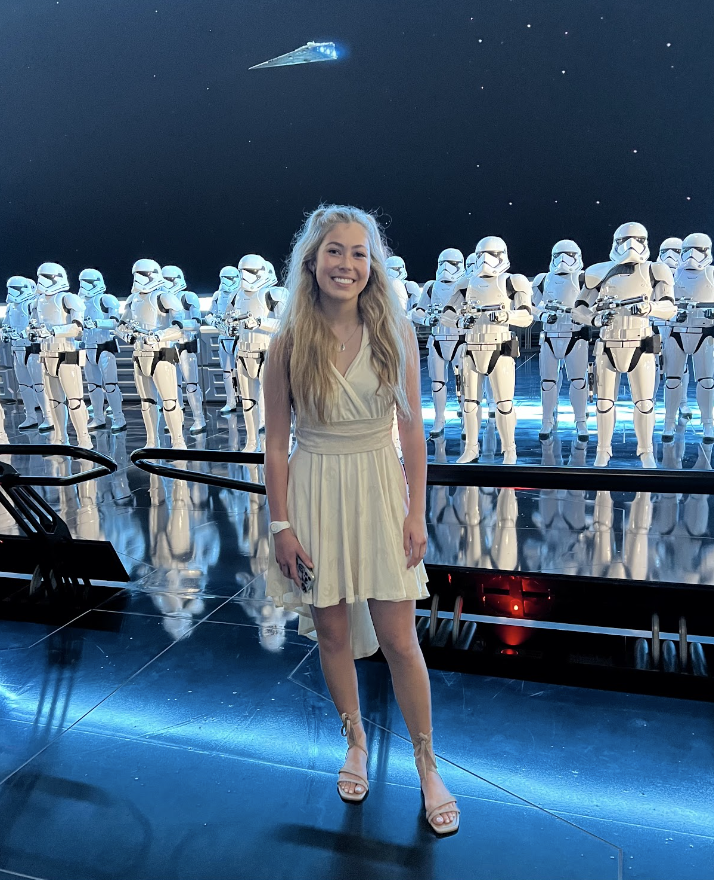 Anna M.
Hello! My name is Anna Mero and I am a senior at GWUOHS! I've always loved writing, but this is my first year on the Chronicle. Some of my other hobbies include baking, watching movies, hiking the Appalachian Trail, and going to concerts. I'm looking forward to learning more about my community and peers through the Chronicle.
Divya S.
Journalist
I am Divya, an eighth-grader at GWUOHS. This is my first year as a journalist for the Chronicle, and I am excited to contribute my ideas and writing to the newspaper. My passions include creative writing, classical vocal music, and learning languages; in my free time, I enjoy reading, as well as creating and solving puzzles. At GWUOHS, aside from the Chronicle, I belong to the National Junior Honors Society and the Model United Nations Club. I am delighted to bring my creativity and passions to the GW Chronicle!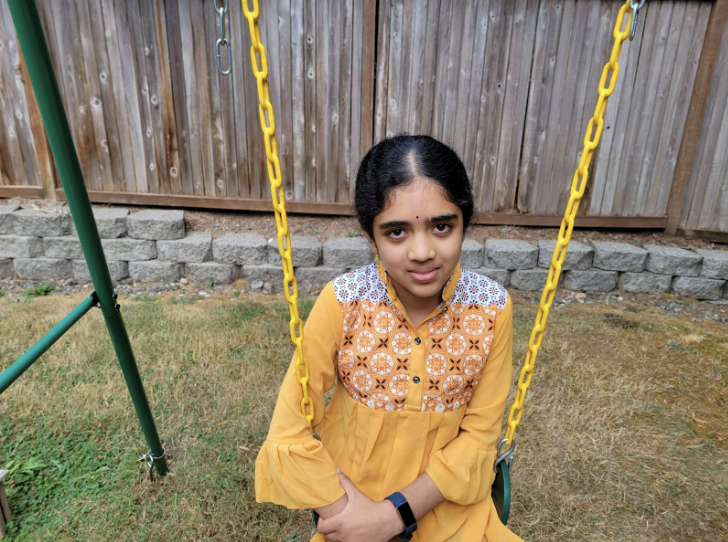 Journalists
More bios and photos coming soon!
---
Questions?
---